Termination of Affiliate Card
To optimize the structure of our E-membership system, all affiliate cards (with "B" as the last digit of membership cards number) will be terminated on 1 August 2021.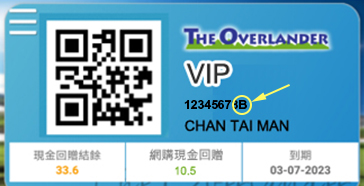 A new independent membership account will be issued to current affiliate card holders. The rank of the new membership account (Ordinary, VIP or Gold Card) will be same as the exiting and the effective period will remain unchanged. All of the membership points and purchase rebates will remain in the main account of the master membership.
Affiliate card holder please contact us via email (mem@orientfair.com) to apply for a new independent membership account.